Using The Website At St James Auto & Truck Parts in Springfield MO
Jul 23, 13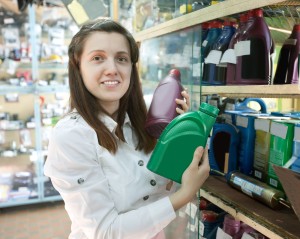 If you're looking for certain auto parts you can't find anywhere, you're in luck. If you enjoy rebuilding, repairing and refurbishing older vehicles, St James Auto & Truck Parts Springfield MO is a company that specializes in affordable used and new parts, you won't find everywhere else. They have a website you can view and look for parts you want, from flatbed trucks and cars to rebuild that are for sale on the site. All the features and benefits of buying the car or truck is listed along with the price of it. Each ad has a contact person to call if you're interested. The company is also listed on YouTube and Ebay. The parts are listed by year, make and model of vehicle, just by clicking the "view parts" button. If you have a vehicle you want to sell, you can list it online through the St James Auto & Truck Parts Springfield MO website; it's actually very easy. Just go to the Sell Vehicle link listed at the top and click it. You'll be taken to a form where you put your information and your vehicle's make, model, mileage, year, VIN number, if it's drivable, title must be in the sellers name, with no liens listed on it. In other words, it must be paid off and you have the title. Put in your comments and additional information stating what's wrong with it to alert your buyers. Add your contact information stating full name, address, email address and upload your photos of your vehicle, and you are good to go. You can also contact the company by the telephone number listed on the website. Keep in mind they are closed on Saturday and Sundays.
If you have a special part you want, they also have a *search* area where you type in your zip code, year of the vehicle, who manufactured the part, model, type of part and what mileage you will accept on the proposed part you're searching for and if you'll accept a newer part or same year part. Click the search button and every part from the inner trim panel of a door, to electronic seat motor, to vent windows and seat belt motors will come up.
If you have a car you're repairing or rebuilding, this is the company who has every part you're going to need.